October 15, 2022 10:00 am - 4:30 pm
Zoom Online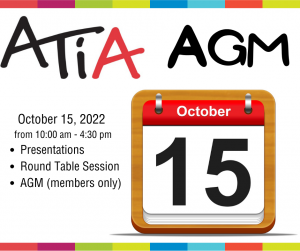 The 2022 AGM will be presented online through Zoom.  Make sure to register for both the Presentation and the AGM via the links provided below.
It is important that members attend the AGM as it is part of the legal operation of an association.  Although Associate members are not eligible to vote, they are encouraged to attend.
If you are a certified member and not attending the AGM it is important for you to send in your 'Proxy Form 2022′ by October 12, 2022.
Download your copy of  the AGM Agenda (coming soon)
Nominations are open for council positions – use this 'Call for Nominations 2022' form to nominate yourself or another ATIA member.
Download your copy of the 2021 AGM signed minutes  (Coming Soon)

AGM SCHEDULE OF EVENTS:
10:00 am – 11:00 am (Edmonton MDT time):
A Presentation by Ksenia Maryniak:
"A Brief Overview of the Slavic Cyrillic Alphabet and Transliteration/Pronunciation Matters "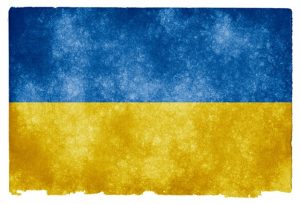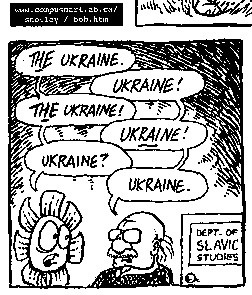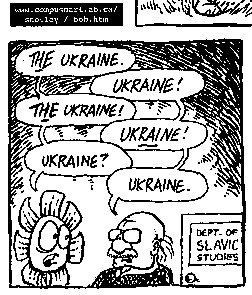 Bio: Born in Ottawa and raised in Alberta, after her bachelor's Ksenia Maryniak was a staff editor of CIUS's Encyclopedia of Ukraine (vols. 3–5, 1993, Univ. of Toronto Press). She lived in Ukraine in 1993–2002 and was the first foreign student to graduate from the M.A. programs at the University of Kiev-Mohyla Academy (1998). Attested for UK-EN translations by SecState Canada in 1993, she became certified in 2007 and is the only such professional in the Prairie provinces. Since 2003 she has worked at UAlberta as a research publications managing editor, journal manager, and production editor, returning to CIUS in 2016. Ksenia has translated scholarly books and articles, memoirs, documentary subtitles, and a poetry collection, and in 2021 she won two translation-in-progress grants and a book prize from the Peterson Literary Fund. 
Here is the Zoom Link to Register for this presentation: A Presentation by Ksenia Maryniak:
11:30 am – 12:30 pm (Edmonton MDT time):
"Roundtable Session" Members, lets brainstorm and discuss those creative ideas!
Here is the Zoom Link to Register for this presentation:  Round Table Session Link
1:30 pm – 4:30 pm (Edmonton MDT time):
Annual General Meeting [Members Only]
Here is the Zoom Link to Register for the Annual General Meeting:  AGM Link
**This is a free event.  Please ignore the 'ADMIN NOTICE' below