Translation requires more than just fluency in two languages: an in-depth understanding of the syntax and semantics of both the source and target language are key to developing the skills necessary to create quality translations. For this reason, language teachers are often equipped to become translators: with the foundation of the linguistic knowledge required to teach languages, aspiring language professionals can begin to build the other skills that make excellent translators.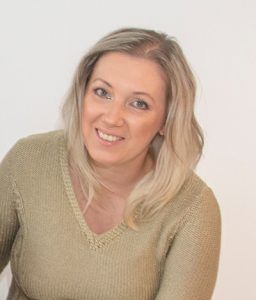 This is the case for Sanja Letica. Having discovered her passion for languages as early as elementary school, she became fluent in both English and German – the languages in which she later gained her dual Master's degrees in language and literature. She spent six years teaching elementary and high school in her native Croatia while volunteering as a translator at Dokkica, a not-for-profit organization that provides non-institutional educational support and programming for children. After moving to Canada in 2013, Sanja decided to pursue translation, gaining associate membership in the ATIA. She is currently gaining experience and building her portfolio towards applying to become a Certified Translator.
Why don't you begin by telling us a little about how your studies and teaching experience are related to your decision to pursue translation?
During the course of my studies, I have discovered I had a talent for grammar, believe it or not. And being able to dig into the language on a deeper level enabled me to gain necessary linguistic skills that proved very useful for translating. I also have a great sense of semantics of the language, which is very important when translating text from one language into the order, regardless of the subject. Translating is not an exact science, sometimes as translators we need to get creative to present the meaning and nuances of one language in the other one. Same goes for teaching. A teacher always needs to be creative as well as resourceful in order to keep the students interested in the subject.
Can you expand on your experience volunteering as a translator with children?
During my volunteering time at Dokkica, I had the opportunity to meet different native speakers of both English and German language. I mostly did consecutive type of translation. It wasn't always easy as those speakers would sometimes talk in a certain dialect that was very different from the standard English or German that we were taught at the university. But I have always liked a challenge and that was only a proof to me that I had a good ear for languages, which is very important in this line of work. I met some great people who most definitely expanded my horizons in the non-for-profit world and the importance of volunteering and giving back to the community. It was a great pleasure working with them.
Becoming an Associate Translator with the ATIA is no small feat, let alone becoming Certified. What can you tell us about your journey towards becoming a Certified Translator?
Ever since I moved to Canada, I wanted to do something with my language skills. I learned about the ATIA from a friend and looked into becoming a member. I took my pre-requisite exam and once I passed that, the exam to become associate member. It wasn't easy, but it shouldn't be easy. Anyone who wants to do well in this business should have appropriate skills. Being a native speaker of a language other than English does not make anyone a great translator. Translations require a deeper level of language knowledge and understanding, and is an extremely responsible job. The consequences of inaccurate translations can be severe and it should not be taken lightly when deciding whether to accept a job or not. If unsure, rather decline then do an inadequate translation. Word count is an important factor, but one's own integrity should not be compromised for the sole purpose of reaching that word count.
There are online presentations and workshops available to members who want to improve their skills and learn something new. With every translation, I learn new words and phrases, and it never ends. My ultimate goal is to become certified and I hope I will be able to reach my word count within the time frame given. But I will not do it at any cost.
What advice would you give to aspiring language professionals that are considering membership with the ATIA?
I would encourage anyone who is considering becoming a member to go for it. Just be prepare to work on yourself during the whole process and open to taking courses and participating in online seminars and workshops.