November 13, 2023 6:00 pm - 8:00 pm
Zoom Online
Regina Landeck presents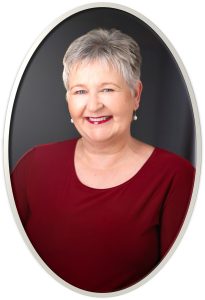 'Introduction to Translation' webinar series:
Regina Landeck, M.A. is a certified translator for German to English and English to German. She is a member of ATIA and a corresponding member of  ATA. Regina holds a law degree from Germany, a post-graduate diploma in adult education, and a master's degree in translation. She taught legal translation in the online Translation Certificate Program at New York University for 10 years and continues to operate her own translation business, ProLingua Consulting. Regina teaches translation webinars and is also active as a mentor and tutor to new translators.
Scroll to table below for  the description and date of each webinar in the series.

NOTE:  IF you wish to purchase "All 4 Webinars"  there is a cost savings of $20, simply Choose option "Bundle all 4 Webinars" in below table.  ATIA members must be logged in to receive $10 discount per webinar/ $20 discount for the bundle of 4 webinars.
OR you may purchase individual webinars at $40.

When ready to register and pay click the appropriate link under "Payment/Registration" then click cart button to proceed to payment/registration page.

Deadline to register is  November 10

The translation exam is November 18
    

Zoom Invites will be sent ONE day before event.
| | | | | |
| --- | --- | --- | --- | --- |
| Date | Time | Webinar | Purpose of Webinar | Payment/Registration  |
| November 13, Monday | 6 – 8 pm | Source Text and Target Text | Many candidates may fail their translation exams because they don't properly analyze the source text for meaning, structure, background, and literary devices. This webinar aims at raising awareness of these important aspects of a successful translation. | |
| November 14, Tuesday | 6 – 8 pm | Translation Processes and Practice Session | What goes into a successful translation? Which processes are involved? This webinar will provide some guidance. Candidates are requested to translate a text before the webinar. We will discuss the translation processes and look at the elements that make this text challenging. | |
| November 16, Thursday | 6 – 8 pm | Revision Techniques | Translation – like writing – is a process. The first draft is never the final version. In this webinar, we will discuss revision techniques for exams and professional translation work. | |
| November 17, Friday | 6 – 8 pm | Translation as a Business | Most translators in Canada are freelancers. Taking the step toward self-employment can be scary and requires serious thought and preparation. This webinar offers some food for thought about freelancing in today's global economy. | |
| | |  Bundle All 4 Webinars | | |