September 21, 2021 11:00 am - 12:30 pm
The New Normal Part II:  Verspeak Platform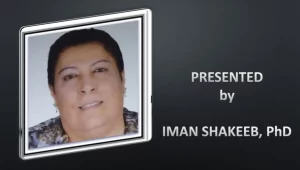 Iman holds a Ph.D. in Irish Drama.  She is a faculty member at the Faculty of Al-Alsun (Languages), Ain Shams University.  Iman teaches Consecutive Interpreting at the MA program.
Freelance conference interpreter. AIIC member, Arabic Booth.
Works with several UN agencies ( namely, FAO, IMF, World Bank, UNDP, ILO, WHO, UNEP among others) as well as other regional and international organizations.
Introducing:
A Zoom invite will be sent to registrants one day prior to the event.  Deadlne to register is:  Friday Sept 18.