September 20, 2021 11:00 am - 12:30 pm
ATIA is thrilled to offer this webinar at no cost.  Register above to reserve your spot!
The New Normal Part I:  Audix Platform
Presented by
Iman Shakeeb, PhD
Iman holds a Ph.D. in Irish Drama. She is a faculty member at the Faculty of Al-Alsun (Languages), Ain Shams University. Iman teaches Consecutive Interpreting at the MA program.
Freelance conference interpreter. AIIC member, Arabic Booth.
Works with several UN agencies ( namely, FAO, IMF, World Bank, UNDP, ILO, WHO, UNEP among others) as well as other regional and international organizations.
Panelist: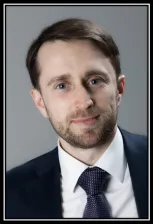 Anton Klevansky is a freelance conference interpreter and translator (A: Russian and Belarusian, B: French and English, C: Polish and Ukrainian) with over 10 years of experience in the European and International market. He has worked for a great number of international organizations, state institutions and private companies.
He is an accredited conference interpreter (ACI) for the European Union institutions (European Commission, Parliament and Court of Justice) and a full member of the AIIC (since 2013).
His services are regularly used by European Commission, European Parliament, Council of Europe, WCO, FAO and dozens of private companies. He is often employed during important international gatherings (G20 meetings, high-level international conferences etc.).
He accumulated considerable experience working as a personal interpreter with European leaders (Jean-Claude Juncker, Federica Mogherini, Donald Tusk), prime ministers of Belgium (Charles Michel) and Luxembourg (Xavier Bettel) and other high-level civil servants during meetings with their Russian-speaking counterparts.
Anton Klevansky graduated from Minsk State Linguistic University in 2007. He is a member of examining juries at various European interpreting schools and is also the developer of numerizer.pro web application for conference interpreting students.
A Zoom invite will be sent to registrants one day prior to the event.  Deadline to register is:  Friday Sept 17.